Phil Subia went on a beautiful motorcycle ride through some rural farm country and the golden California hills. On his way back home from the ride, he was struck by a SUV that ran a red light. He had 9 surgeries and procedures, and had to learn how to walk again 4 times.This is his story of bravery and recovery.
It's 6am, and the sun is barely peeking through the clouds. The cold air on the back of my neck keeps me completely aware and ready for the slightest thump on my fishing line. "Set the hook. Set the hook." I continue to tell myself. This is how I spend most of my mornings now. It takes a lot of patience to fish. I wasn't always this patient, not until recently in my life. I didn't start to seriously fish until a few years ago, after I suffered a severe traumatic brain injury (TBI).
11-11-2016 The Day My Life Changed
11-11-2016 was Veterans Day. I had the day off, and had plans to spend the day outdoors with friends and loved ones; all while riding my motorcycle, of course. I always loved the feeling of the wind blowing against my face while riding toward the sunset. There was nothing like it.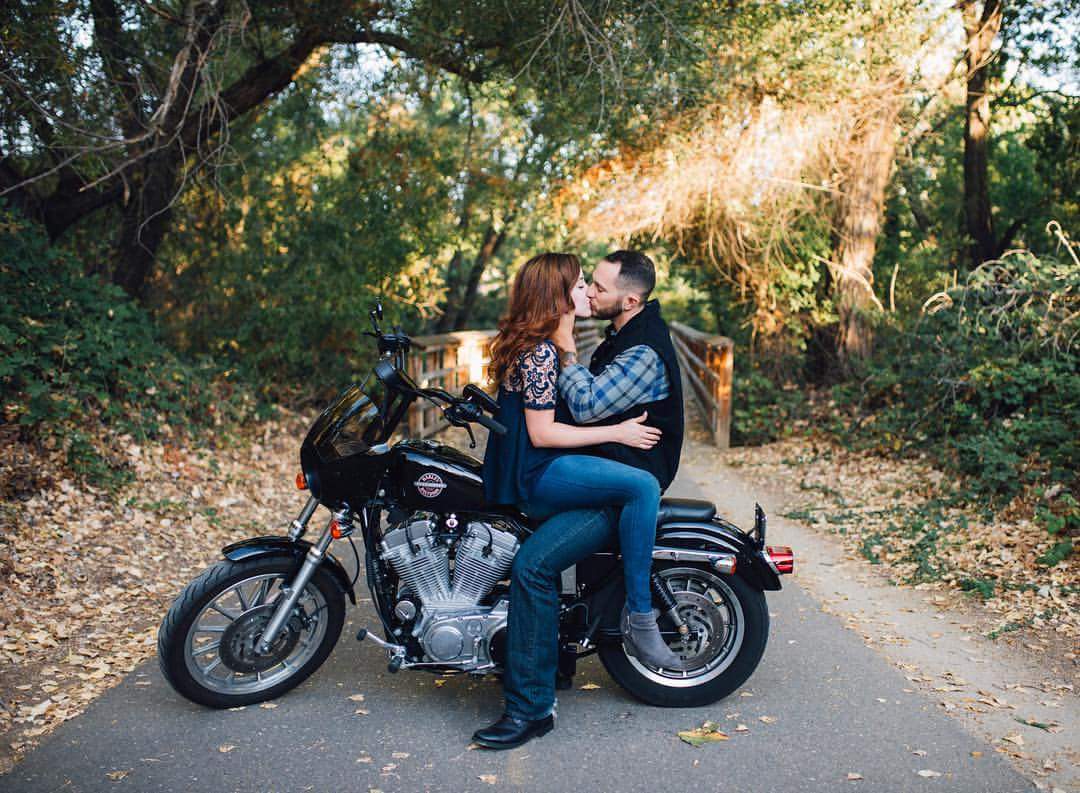 During the afternoon, my neighbor Topher and I went on a beautiful motorcycle ride through some rural farm country and the golden California hills. On our way back home from the ride, I was struck by a SUV that ran a red light.
I spent the first week in the hospital in the Neurosurgical Intensive Care Unit (NSICU), which included an induced coma.
As I came to, I began to learn of my injuries. They included shattered orbital floors, a broken nose, a badly bruised shoulder, a fractured pubic bone, torn ACL/MCL/PCL in the right knee, torn ACL/MCL in the left knee, avulsion fracture in the right leg, multiple compound foot fractures, serious trauma in my mouth and jaw, and a severe Traumatic Brain Injury (TBI). I have now had 9 surgeries and procedures, and have learned how to walk again 4 times.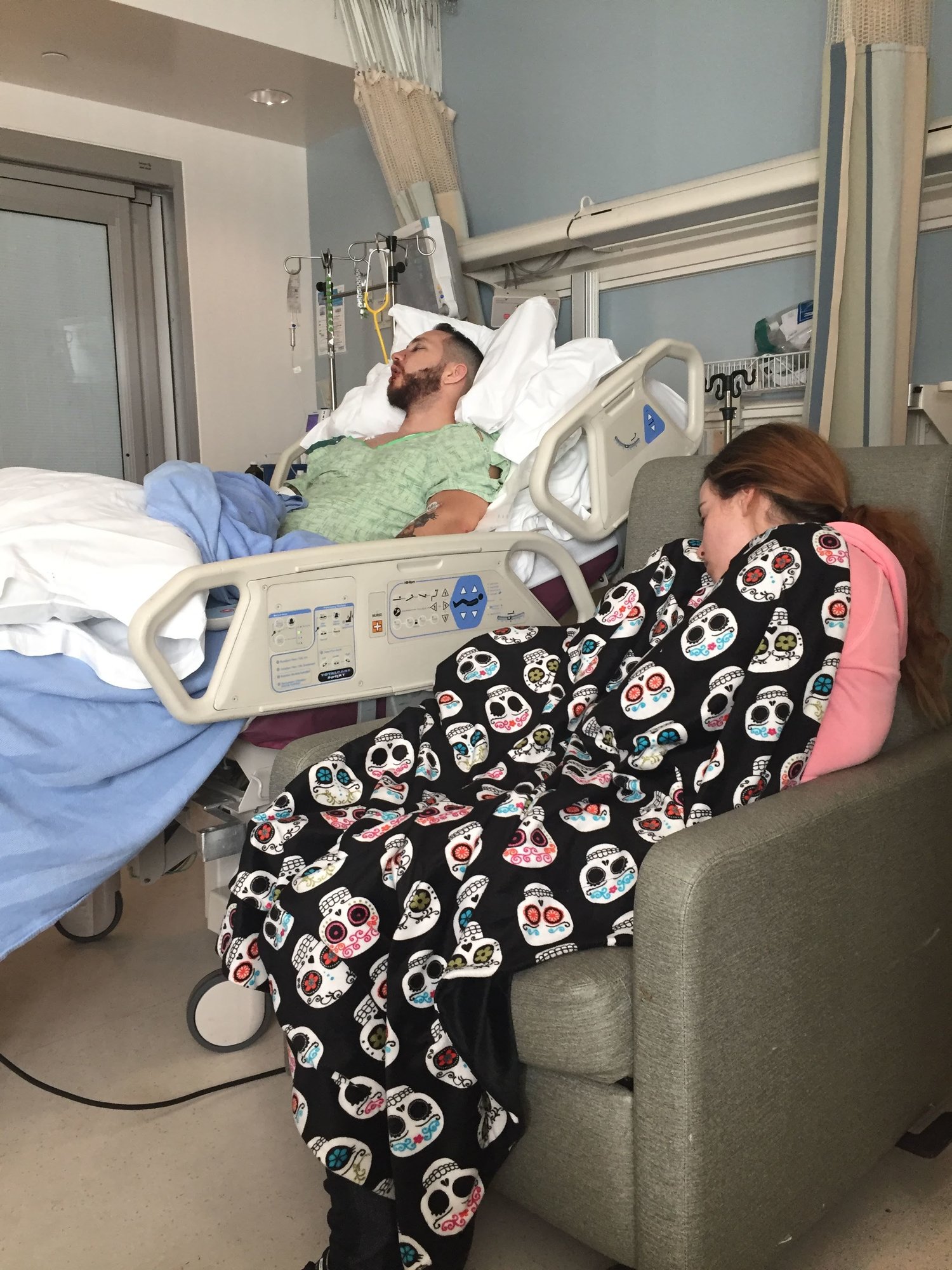 Leaving The Hospital
After I was released from the NSICU, I spent time in acute care then transferred to a rehabilitation center, where I started completing daily therapy, including physical, cognitive, occupational and speech therapy.
In the beginning, there wasn't much I could do. It was mainly the therapists physically moving my limbs, or me working on reading, writing, and talking. Cognitive and speech therapy were the most tiring and frustrating. I would practice basic word association and memory, and I would be completely wiped out. Each therapy session would leave me feeling like I had just run a marathon. I continued to improve, and was released just before Christmas.
Once home
I thought things would pick up right where they left off. I was wrong. I had to learn everything over again. It may sound crazy, but learning to walk again became the easy part. It took a lot of hard work and determination, but putting my body through physical challenges was familiar to me due to my involvement in athletics most my life. What was new was the lack of connection between my brain and body, lack of memory, emotional control, inability to filter what came out of my mouth, inability to make decisions, blurry vision, insomnia, loss of balance, dizziness/vertigo, constant lethargy, nausea, etc. These were struggles I had never gone through nor understood.
Thankfully, one of the mantras that I heard in the beginning of my healing was, "trust the process."
When I first heard this, it meant nothing to me. But through unwavering effort, countless failures, and hard earned incremental successes, I learned that trusting the process was a lot more than just a sentence or phrase; it was the only way to move forward.
After 3 months, I was able to walk with assistance from a walker. Soon after I progressed and started using crutches, and finally a cane. Once I was able, I would take a lap around my block with some assistance, and that progressed into 2 laps, 3 laps, and so on. My daily ritual for quite some time, and daily highlight, would be taking laps around my block. I would listen to music and sort of meditate to get back in touch with all of my senses.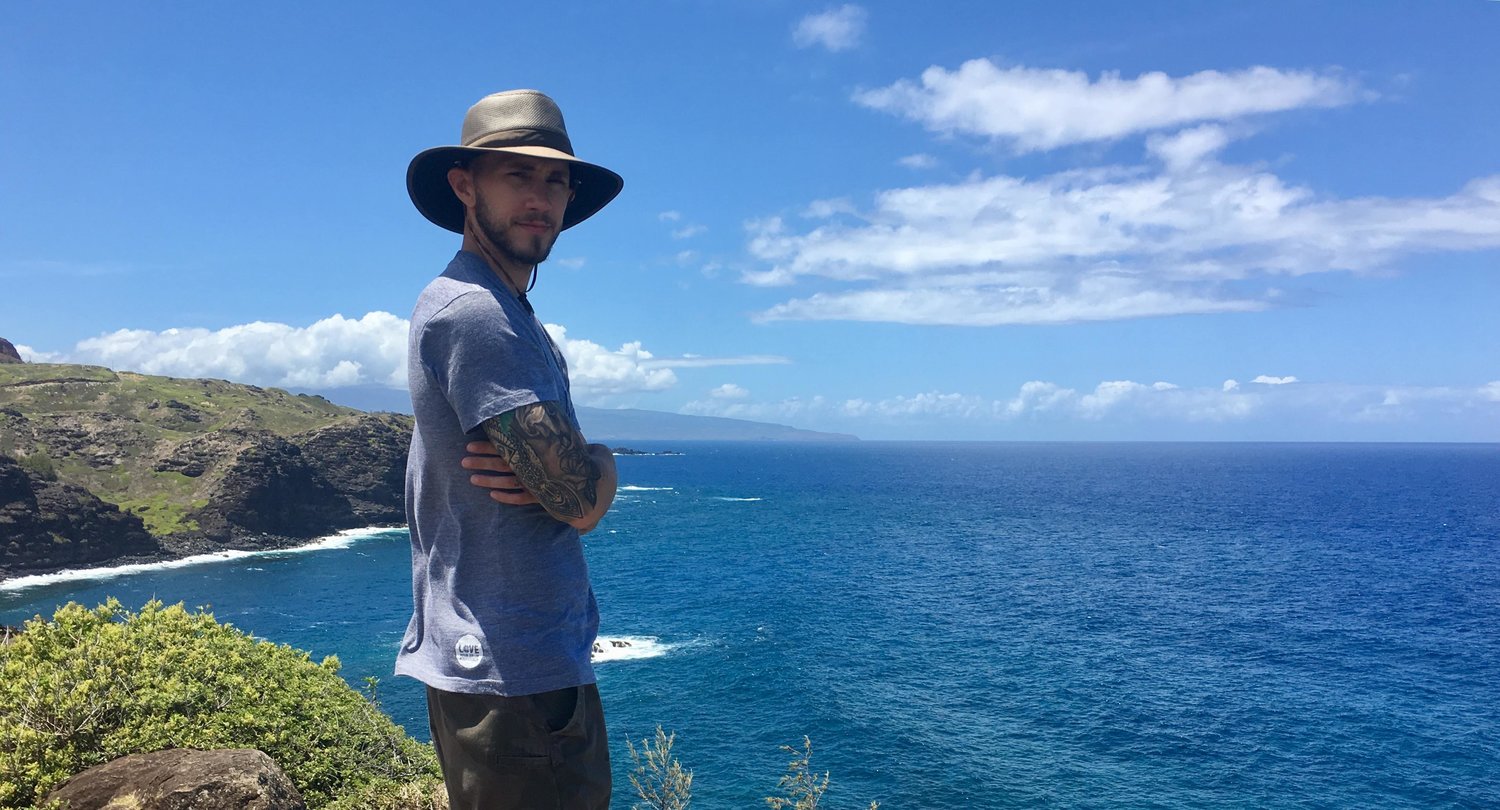 Mindfulness and Meditation
I stumbled upon a Mindfulness and Meditation class when searching for after-care avenues. During this 8 week class, I learned how to get back in touch with my body after such a traumatic experience, and I finally learned skills to quiet my brain down. Being able to silence all the traffic in your brain after a TBI can seem daunting, but each day of practice brought another day of gratitude.
There were, and still are, new daily issues I face from the TBI, particularly stress, sleep and anxiety.
In the beginning I found myself in a constant state of worrying. Mindfulness and meditation have helped to control my breathing, help me relax, and have also given me the ability to make clear decisions when under stress.
Though the skills of mindfulness and meditation have been helpful for many areas of my life, I still felt that I didn't fit in with everyday people. It wasn't until I stumbled upon the LoveYourBrain foundation that I learned I was missing the sense of community. The feeling of belonging. The feeling that "You're not alone in this fight". With LYB, I have added yoga to my healing. Yoga has helped so much with releasing stress and bad energy, relaxing my body and mind, and has helped with the balance and coordination issues I face from my TBI. But most importantly, I have become part of another awesome community of people.
How Fishing Helped Me
Another skill and community that has helped tremendously in my recovery is fishing. A close friend of mine volunteered to take me out fishing once I was more agile, and get me out of the house. That's all it took. I was hooked (pun intended). I quickly learned after my TBI that fishing was aiding in the many areas of recovery needed for a TBI survivor. It also helped to take up time that was usually spent riding motorcycles and playing soccer.
With fishing I have gained another community, learned to be more patient, and have seen some of the most beautiful places, nature and wildlife. I think fishing can be very beneficial for a TBI survivor. You're spending time outdoors with nature and reactivating your senses, it's quiet, and you're able to remove yourself and your brain from everyday over stimulation. Not to mention the fishing community, which has also provided a foundation for my recovery.
I have spent countless hours in therapy, hospitals, surgery centers, state departments, and the DMV. I can definitely say I was lucky to have a wife and family close by and willing to drop everything to help. And even with the help, there were still many obstacles we had to overcome. I have wanted to give up. I have believed that tough days would never end. But with the support of my loved ones and the consistent practice of being completely mindful in everything I do, I find success in most days.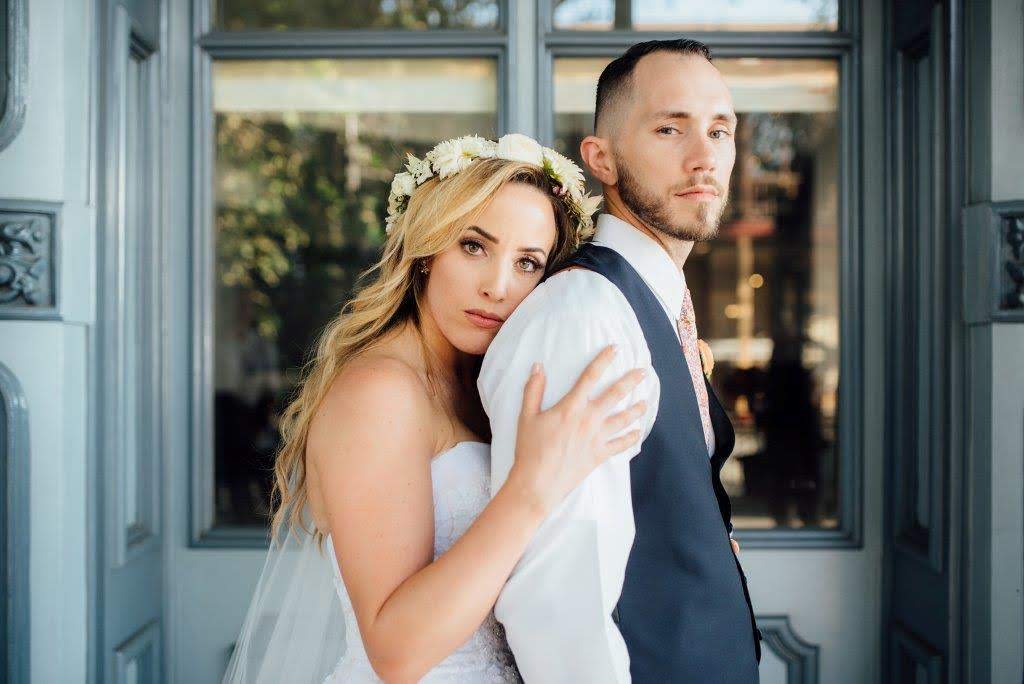 Giving Back
At the beginning of 2018, my goal was to advocate, assist and educate other TBI survivors. I am now working alongside some of the brightest in the state to advance TBI programs and create more access and awareness around TBI. I hope to use my personal knowledge and experience so that programs are stronger and more abundant for TBI survivors, their family and caregivers. And most importantly, to let other survivors of TBI know that you can find happiness, and continue to thrive.
There is still a huge need for additional programs, groups, and centers for brain injury survivors. For 2019 I would like to focus greater on educating others in my nearby communities about TBI, brain injury prevention, and how they can help others in their community with brain injuries. I would also love to teach the many skills and techniques I have used during my recovery in schools, hospitals, mental health hospitals, prisons, jails, or any center that serves individuals with TBI.
If 11-11 has taught me anything at all, it is we can all benefit from the positive effects attributed to being mindful and truly appreciating and loving our brain.
It feels weird to say, but I honestly feel lucky to have gone through what I did. It opened my eyes. It has helped me to see more important things in life and practice gratitude and positivity each day. I love so much more now than before my TBI and I have met such a wonderful and loving community of people through TBI.
Shared from the Love Your Brain website