While not everyone can return to employment after brain injury, for many people it is a realistic and often essential goal. A long absence and the ongoing effects of a brain injury can make it seem overwhelming, but with the right support and planning, many people do successfully get back to work.
Here is a list of six strategies to help you get back to work after brain injury:
Seek support
It is important to choose a job that is right for you; even though you will likely know best about your personal skills, interests and experience, it can be very useful to seek advice and support from family, close friends and professional services. This can be particularly helpful if you experience memory issues, difficulties with making decisions or reduced self-awareness. Remember that accepting help from others is a sign of strength, not weakness.
The right support can make a successful return to work much easier.
Only return when you're ready
One of the most common problems brain injury survivors face when returning to work is that they return too soon because they do not realize how the effects of their brain injury will impact on their work performance.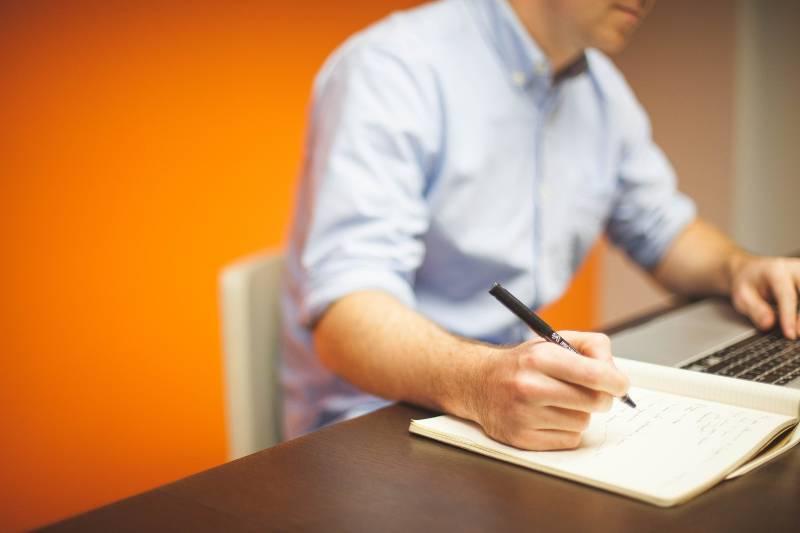 This is a particular problem when a good physical recovery has been made, as people often assume that cognitive abilities have also recovered. Returning to work often reveals the full extent of difficulties and returning too soon can damage confidence if performance doesn't meet expectations.
It is advisable to avoid making major decisions and becoming involved in stressful situations until you feel you are ready. This is especially the case in jobs with high levels of stress and pressure and where margins for error are small. Mistakes made because of the injury could damage your confidence and hinder recovery.
Be honest with yourself, prepare as much as possible and don't try to rush your recovery. Remember, try not to take on overtime, shift work or new responsibilities until you feel ready.
Be positive, but realistic
The attitude you have towards returning to work is very important. Research has shown that the following factors are particularly influential:
Willingness to accept and act on honest feedback from others
Realistic awareness and insight as to the impact of a brain injury
Willingness to use strategies to help with these problems going forwards
Willingness to tell others what you need
Thinking positively does not just mean saying, "I will go back to work", but rather it means carefully considering and planning the best options. It means asking yourself, "what can I do?", "what am I going to have difficulty with?" and "how do I manage the problems?"
There is a balance to be found between positivity and realism. Unrealistic expectations can lead to disappointment and loss of self-esteem, and it is very important to think carefully about the effects of the injury and their impact on your abilities. However, it is equally important to be positive and committed in the path you choose to follow.
Communicate with your employer
You do not have a legal duty to disclose your brain injury to an employer and they are not allowed to ask questions about your health unless it is directly related to the job requirements. However, you should always disclose information related to your health if it may put yourself or other people at risk. The following suggestions can help to ensure that you are keeping communication open with your employer:
Make sure you keep in fairly regular contact with your employer while you are away. You might wish to ask a family member or a friend to do this for you if it is difficult to keep contact yourself.
Make sure you understand your sick pay entitlement and do not be afraid of discussing this with your employer
Provide your employer with information about brain injury
If you have a relevant healthcare professional, ask if they would be willing to talk to your employer
Be honest with your employer about your abilities. If you are unsure about your ability to complete a task, tell them.
Make sure your employer is aware of any legal issues, such as if you have been told that you cannot drive due to an increased risk of epilepsy. This may also mean that you need to take other precautions at work.
Communicate with your colleagues
Again, it is up to you whether you tell colleagues about your brain injury and its effects. If you are returning to your previous job then they will know you have been away, so it can be better to tell them something about the situation.
Don't feel that you have to share anything you aren't comfortable with, but it will help people to understand and make some allowances if you are as honest as possible. The following suggestions are worth considering:
Discuss with your employer whether you want your colleagues to know about your brain injury and any resulting disabilities. You are within your rights to ask for others not to be informed.
Keep in touch with friends at work while you are away in order to keep them informed about the situation. If you wish, ask them to keep other colleagues up-to-date and to discretely let them know of some of the difficulties you may experience when you return.
If starting a new job, you might like to arrange to visit your new colleagues before you formally start. It might be possible to arrange an induction process where you can discuss the situation and make sure people are aware in advance of any special arrangements.
Practice a structured home programme
It is important to be as prepared as possible before returning to work. An effective way of doing this is to follow a programme to assess and develop the skills that will be required.
The aim is to be able to mimic a working week, so try to follow your programme throughout regular working hours. Try to do this for at least two weeks before returning to work.
Some suggestions for a structured home programme are:
Practise working at a computer and concentrating for as long as you will need to at work
Try to get up and go to bed at the times you will need to when you go back to work
Practise being physically active for as long as you would need to at work. This can involve any activities you like, such as mowing the lawn, shopping, cleaning the house or exercising at the gym.
Shared from the Headway website